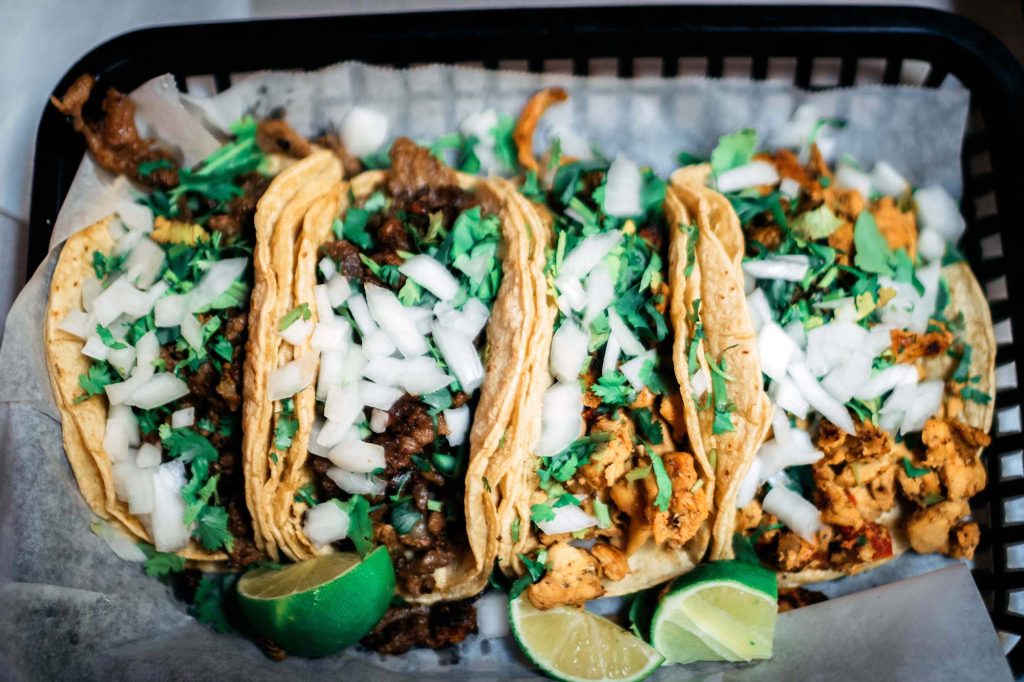 El Huequito
The self proclaimed 'taco temple', El Huequito is known for its taco al pastor, and is said to produce some of the best tacos in Mexico City. With pork marinated by hand and cooked in its own juice, the resulting meat is succulent, which when accompanied by two house-made speciality sauces, makes it clear why 60-odd years later, Mexicans still flock in their droves to one of the four restaurants throughout the city.
El Abanico
Originating in the state of Michoacán, Carnitas – literally meaning little meats – is unarguably what taqueria El Abanico do best. The fried pork tacos are a favourite amongst locals to be enjoyed in the morning and although you can find decent versions at the majority of markets and tianguis in the city, El Abanico's versions are the best. From maciza (lean cut from the shoulder or loin), costilla (rib), cahete (cheek), and cuerito (pork rind), the carnitas tacos burst with flavour and heat. A popular spot in Mexico City, the queues can be long, but wait it out and you'll be rewarded.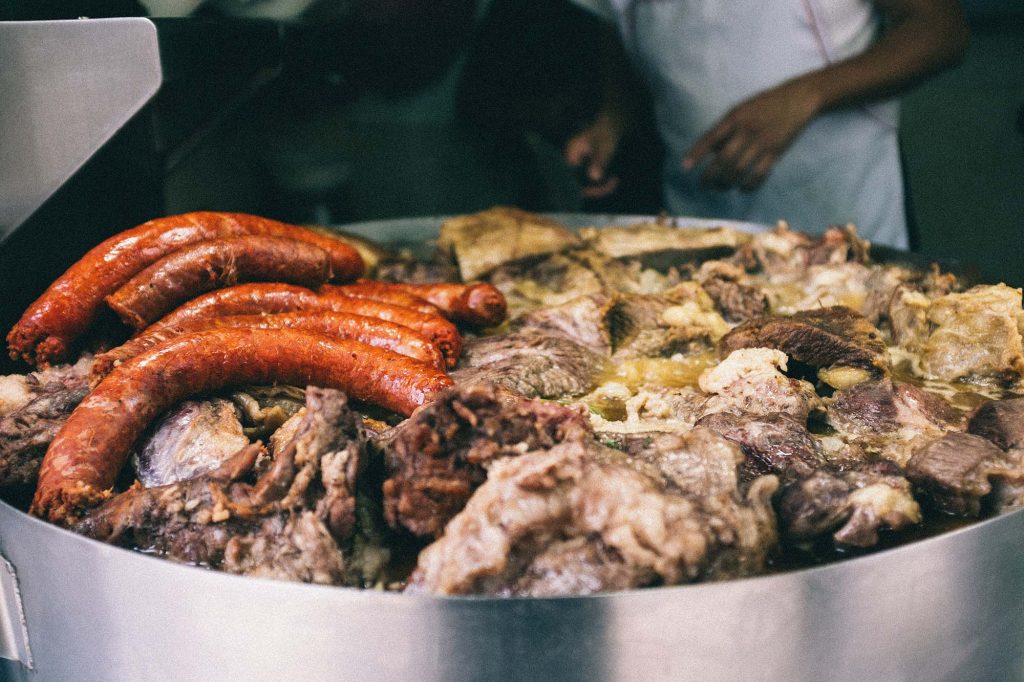 Por Siempre
Serving up vegan tacos from a storefront in Mexico City's Roma neighbourhood, Por Siempre Vegana was the first of its kind in a city where street food is dominated by meat. Whether vegetarian, vegan or full-on carnivore, the tacos here are a take on the traditional kind, the fillings made from mushrooms, seitan, tofu or soy, and topped with a selection of salsas that range in spice. Maybe you've had your fill of meat, perhaps you want to try something different, or maybe eating animals just isn't your thing! Either way, for the best vegan tacos in Mexico City, Por Siempre Vegana is worth your time.
Los Cocuyos
If Por Siempre hails the vegan taco, Los Cocuyos is the complete opposite. At this tiny stand with plastic stools in the historic centre, meat – all the meat – is the name of the game here. This is the type of taco stand that can scare the less experienced amongst us, the menu here focusing on the bits that can make of squeamish; cheek, tongue, throat, eyes, tripe. That said, these 'body parts' the the brisket it's renowned for, is said to be some of the best in the city. Meat is pulled from the huge pot it's been slowed cooked in until it falls off the bone, chopped in front of you, and served with a blob of cooking fat, cilantro and chopped onions. Costing just $1, you can treat yourself to a variety here, and from what we hear, you'll be heading straight back for a second order of Suadero (Beef Brisket) and Lengua (Beef Tongue).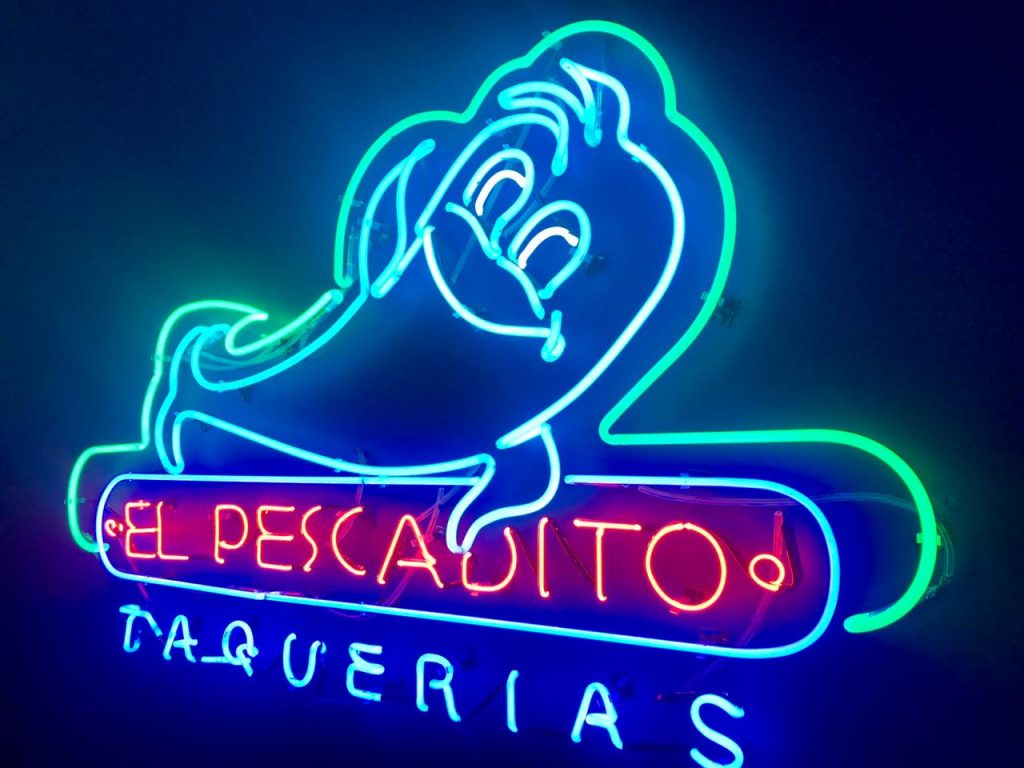 El Pescadito
Although a chain of restaurants throughout Mexico, El Pescadito is a wonderful option for those craving fish tacos. Our favourite, El Pescadito Condesa located in the La Condesa neighbourhood, is down to earth and friendly and the fish is crispy and bursting with flavour. Although the Camarones (shrimp) are the speciality, marlin and 'fish of the day', are also on offer with this taqueria paying homage to north Mexico's seafood. Served in a pair, the shrimp taco is best when combined with a couple of toppings and dollops of salsa and washed down with a cold, crisp beer.
El Túrix
For a taste of the Yucatán Peninsula in Mexico City, head to El Túrix, a modest taqueria in upscale Polanco. Essentially a hole-in-the-wall with a permanent queue, locals and visitors alike converge to order cochinita pibil, a traditional Mexican slow-roasted pork dish marinated in bitter oranges and achiote and shredded before being loaded on to tacos, burritos, nachos and more. Although this is a no frills eatery, the cochinita pibil is incredible and incredibly messy, and although non-spicy, the habanero salsa lined up on the counter will soon get the heat flying up the Scoville scale.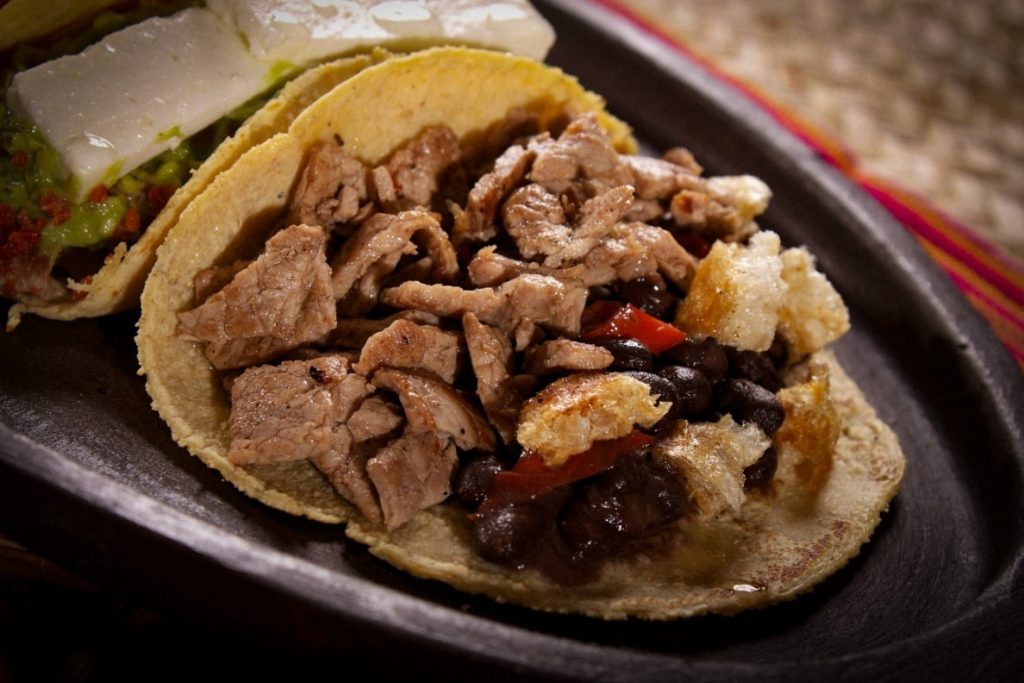 Taquería El Jarocho
Open since 1947, El Jarocho offers a comprehensive menu in the Roma Norte area, however, when it comes to tacos, 'Tacos de guisado' are the speciality. Meaning stewed, the favourites here include pork, chicken, tongue and beef, each served in freshly-made tortillas and with the same passion that they started out with all those years ago. Once you've had your fill of tacos – and there's enough here to keep you going for days – the soaps and quesadillas are said to be just as good.
El Vilsito
As seen on Netflix's Taco Chronicles, El Vilsito – a car repair joint by day and taqueria by night – is said to have the best Al Pastor and Gringas in the city, and if the permanent queues are anything to go by, we have to say we're in agreement. Very affordable and with very fast service, this place – open from 8pm onwards – cannot be missed. The al pastor is served with pineapple, onion and cilantro and we recommend ordering around three as you need to leave room for a Gringa which again filled with pastor, is served in a flour tortilla and topped with creamy queso oxaca. Add a red or green salsa and you're good to go.