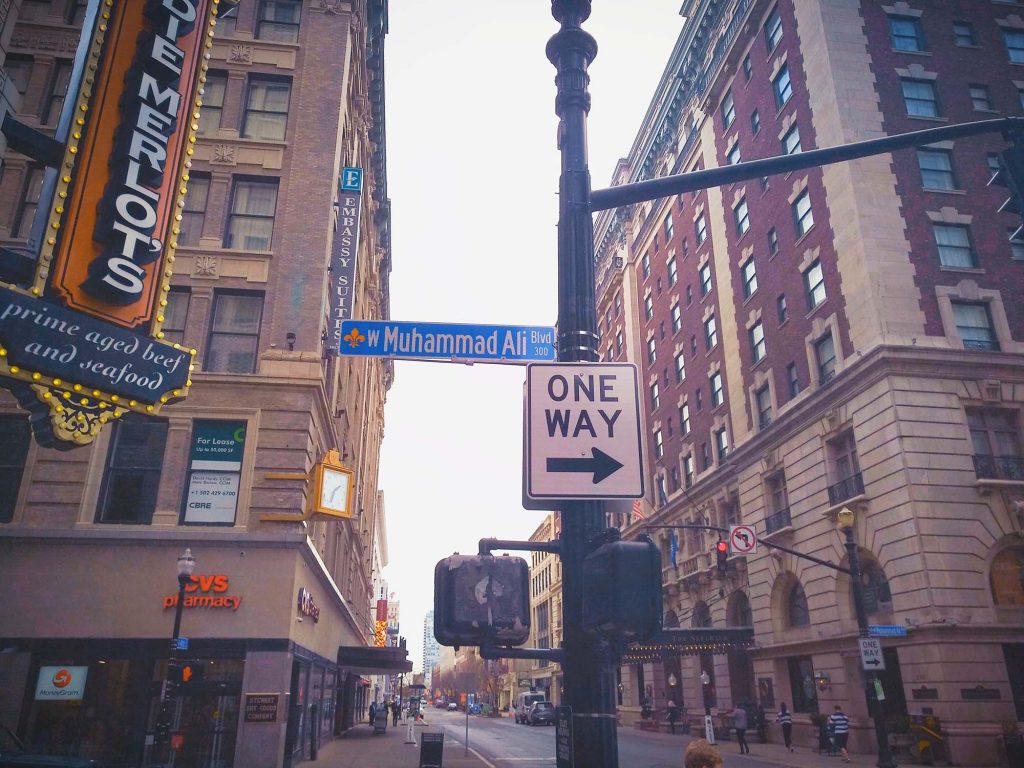 Are you going on a road trip from Louisville to Nashville? This is the perfect opportunity for you to enjoy a road trip that offers plenty of natural features, southern bites, and exciting history. What's more, you have the chance to take a planned detour and explore the Bourbon Trail a little off the highway.
Not only this, but the world-famous Fort Knox and the quintessentially American city of Bowling Green, Kentucky, are some of the refreshing sites you get to see along the way. We did a little research and put together a list of some excellent stops you will enjoy along the way. Check it out.
Starting Point: Louisville, a Vibrant and Fun City With 100s of Jaw-Dropping Attractions
Louisville has become one of the best cities to catch fun and enjoy one-of-a-kind hospitality facilities. Millions of dollars have been spent upgrading and renovating key structures, hotels, and convention facilities. As a result, Louisville boasts over 20,000 rooms in over 100 hotels, event centres, museums, a zoo, culinary innovations, and more attractions.
Louisville has a myriad of convention centres. They include The Kentucky International Convention Center, located downtown, and Kentucky Exposition Center. This is the sixth-largest convention centre in the U.S. and is adjacent to the Louisville International Airport. These centres, plus other ultramodern spaces for concerts and conventions, make Louisville the best event destination.
When it comes to hotels, this city has plenty to offer. You can complement the quality of these hotels with a growing number of restaurants, bars, and distilleries. Ranging from the new 612-room Omni Resort to the 1,300-room Galt House Hotel (one of the largest in the southeast) and the two most beautiful historic hotels in America, The Brown Hotel and the Seelbach Hilton, Louisville positions itself as one the best places to enjoy classy and affordable tourism.
The city has a full-time professional orchestra, opera, ballet, children's theatre, dinner theatre, and Broadway Series. In addition, Louisville has a handful of centres where art lovers can have great times. The Speed Art Museum, Kentucky Museum of Art, and Craft are great places to visit.
Louisville has a growing food reputation, award-winning restaurants, and special recognitions. Some of the recognitions include Saveurs's recognition as a Notable City in its Culinary Travel Awards Southern Living magazine's "Top 10 tastiest towns in the South." In addition, Zagat named Louisville "one of the top eight 'awesome foodie getaways in the world.'' The city offers a different taste, plus the warmth and hospitality of its people.
Kentucky Stop Offs
Waverly Hills Sanatorium
Now that your belly is full and excitement is in the area, take a short detour off I-65 and visit one of the country's most terrifying (and awesome) places. Welcome to the Waverly Hills Sanatorium. The facility was once a treatment centre for more than 400 patients but is now a world-famous ghost-hunting destination. It's a top spot for fans of horrors and haunting.
Treat yourself to a paranormal tour if you want to get the shits scared out of you. According to the facility, there's regular paranormal activity here, and even if you might not immediately tell that it's there, you will know it when you see it, yikes.
Fort Knox
Known all over the world as the most impenetrable building there is, The United States Bullion Depository is frequently referred to as 'Fort Knox'. The truth is, that's the name of the entire United States Army installation that you will find shortly outside of Louisville. The base spans a mammoth 109,000 acres and is one of the country's most important military strongholds. It's also home to The General George Patton Museum, and is a fascinating stop off to indulge in a little United States history and heritage.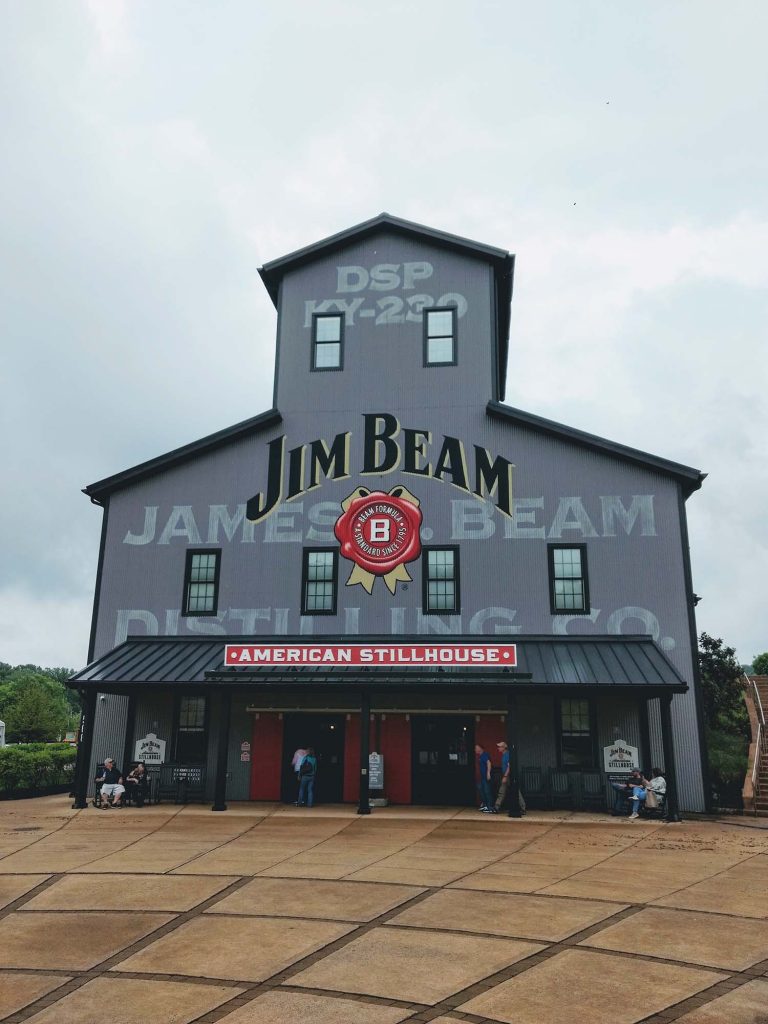 Jim Beam Distillery
Once you get back on I-65, you will drive for about half an hour before getting to the Jim Beam Distillery. Kentucky Bourbon has gained much popularity over the years, and the Bourbon Trail is a popular vacation to take. However, since you've got somewhere to be and you can't take a Kentucky Bourbon tour, you can make a stop at Jim Beam Distillery. Keep in mind that this is the country's most famous bourbon brand. Learn all you can about creating exceptional bourbon, and then enjoy a bourbon tour and a well-deserved sip or two. Get back on the road, then stop at your next destination in around 10 minutes.
Swope's Cars of Yesteryear Museum
Welcome to Elizabethtown. One of the best things about this stop is that sightseeing here is entirely free. Swope's Cars of Yesteryear Museum features cars from the early 1900s-1960s, and whether you're an old or new car-lover, you will enjoy this quick stop.
The Whistle Stop
After sipping all that bourbon (even if it was only one), you probably want to have a good meal. And, what better way to add on to all the fun you're having than by having a delicious, filling, country-style meal? Glendale, KY, is home to The Whistle Stop. This restaurant has all you have ever dreamt of when it comes to comfort food. Whether it's fried chicken, fried green tomatoes, roast beef, or delicious meatloaf, your taste buds will reward you for the party in your mouth. They make all the food from scratch, so you can be sure that lunch or dinner will be rewarding. Remember to leave some room for dessert, though, because it is outstanding.
Kentucky Down Under
Even if you're passing through on your way from Louisville to Nashville, you're sure to have a good time here. If you're taking the trip with kids, they will enjoy meeting real kangaroos or feeding colourful lorikeets.
Dinosaur World
If you're a fan of the Jurassic Park movies, you will love Dinosaur World. Here, you've got the chance to see more than 150 life-size dinos and mammoths. Head over to Fossil Dig and Dig for fossils or visit the Dino Gem Excavation and pan for real-as-life gems and minerals. All you need to carry here is your imagination to bring this park to life.
Mammoth Cave National Park
The Mammoth Cave National Museum is like a city frozen in time. Its Wildlife Museum is full of impressive specimens such a never-ending bug collection and decades-old taxidermied animals such as polar, grizzly, and Kodiak bears. You can also expect plenty of birds, exotic cats, and so much more. The Mammoth Cave s notably the world's longest system of caves. So, whether you choose to learn about this natural wonder or take a ranger-guided tour, there's no doubt that you will enjoy visiting.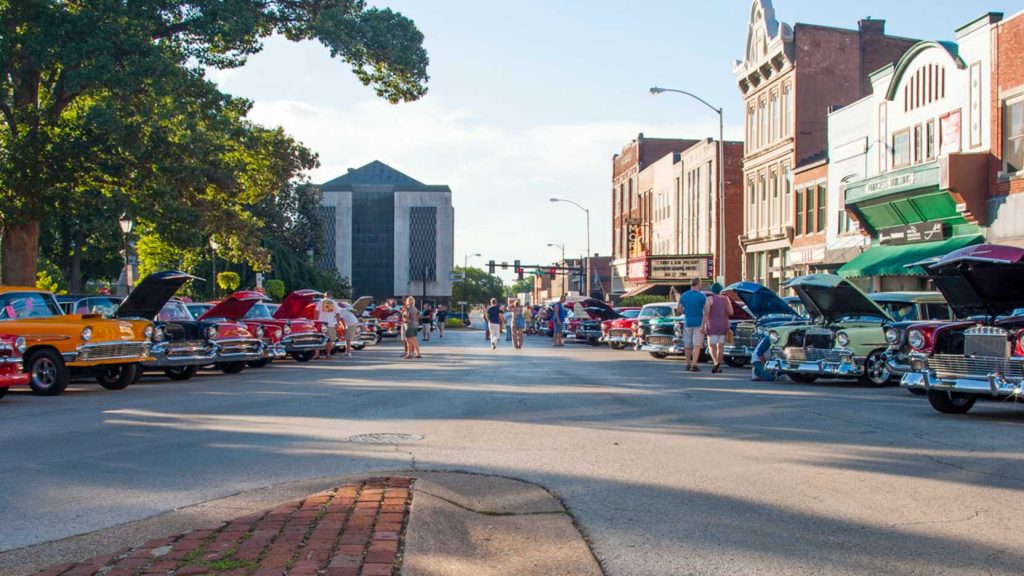 Bowling Green
Your Louisville to Nashville trip is not over if you haven't visited Bowling Green. This American city has so much to offer, that you might consider spending the rest of your day here and continuing with your road trip the next morning. Some of Bowling Green's attractions include Lost River Cave, the National Corvette Museum, Historic Railpark, and Train Museum, Aviation Heritage Park, and Fountain Square Park.
Tennessee Stop Offs
Hendersonville Memory Gardens and Funeral Home
As you inch closer to Nashville, you can make a stop here and pay the Man in Black his respect. The middle of the cemetery housing Johnny Cash and June Carter's final resting places and those of other members of the Carter family.
The Hermitage
Here's your last stop on this impressive trip from Louisville to Nashville. The Hermitage is the home of President Andrew Jackson, a former notorious US president. It used to be a plantation but now provides the weary traveller a chance to stretch their legs as they get in touch with Tennessee history on their way to Nashville.
Final Destination: Nashville, the Music City, offers Unique Fun, Musical Entertainment, and Hard-To-Forget Leisure Experiences
Nashville, where inspirational music is created, recorded, and performed, provides one-of-a-kid musical entertainment presented in an authentic, unique, and thrilling atmosphere. There is no better city to enjoy musical entertainment than Nashville. The city is literally bursting at the seams with talented storytellers and inspiring activities.
Nashville is the perfect place to visit during the spring. When the temperature starts to warm up, and the sun takes a long time to disappear, the Music City offers a soothing atmosphere, where tourists can wind down, get rid of stress, and enjoy a wide range of events, exhibits, and attractions.
There is always something exciting happening in the Music City. Tourists have loads of events to choose from. Having a wide range of fun activities happening at all times makes it impossible for visitors not to find something that resonates with their preferences. Events include professional sports, virtual cooking classes, art exhibits, award shows, and online author events.
Creativity is at the core of Music City's culture. As a result, visitors never run out of inspiring activities. In addition, there are fun-filled things to do in Nashville, such as music museums.
Planning a trip to Nashville is easy. There are guides and tools to help visitors get everything they need to enjoy their stay. Nashville is famous for its culinary prowess; it's decorated with state-of-the-art food and cocktail spots, including posh restaurants and classic dining structures. In addition, the city invites everyone to enjoy music and enjoy many hard-to-forget experiences.
Louisville to Nashville, You Made It
So, Louisville to Nashville is complete. Two vibrant cities less than three hours apart by road, and with a whole host of excitement to see along the way. If you're planning a trip to this part of the United States, then be sure not to miss out on this brilliant road trip. And let us know if you discover anything else we can add to this list.